In Your Hands: Brownsville, OR August 17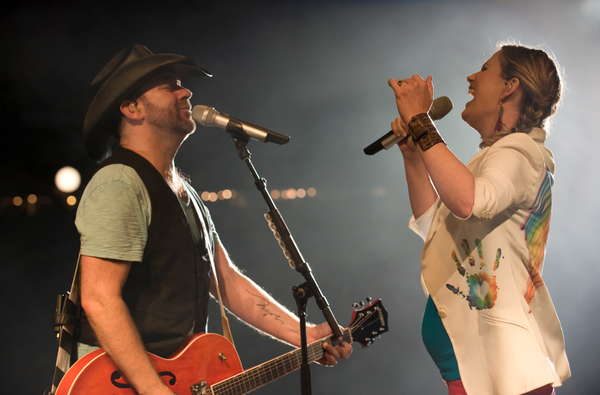 Last night turned out just how we like it, Brownsville, and we only have YOU to thank! The hills were green, the festival was fun, and everyone gave it their absolute all. Thanks for showing us just how Oregon likes to party!
We knew it would be a fun show as soon as all 15,000 of you walked into the arena, but we didn't know it would be that fun! Front row, we have to call you out for being absolutely nuts. This may have been the first time we've seen an entire row pop, lock, and dropping it, and it was awesome!
Jennifer did have to give the rest of you a shout out by saying, "How are you all doing in the wayyy back?" The response to this was hands in the air and twirling on the ground. Couldn't have asked for a better answer!
We had some good jokes with all of you last night in addition to the dancing. Jennifer said at one point, "Willamette is known for its Pinot Noir. I am kinda in a bit of a dry spell, but we will have to come back!" And come back we will do!
Last night we decided to whip out some 80's "Pour Some Sugar On Me", and when Kristian had his guitar solo at the end he walked down the light-up catwalk. You all went crazy, and Kristian and Jennifer went wild! Another great song played last night was "Come On Get Higher". This time Jennifer was given the chance for a guitar solo, and an acoustic one at that. It was a special moment for everyone.
We saw some more dancing by everyone during "Already Gone", but this time it was slow dancing. Jennifer explained the meaning of the song before it even started which probably got you all on your feet.
Thanks again, Brownsville, for showing us such a great time! As Jennifer said to you last night, "We are doing this for the sexy people!" We're already planning our next visit, so see you soon!
Check out last night's set list below: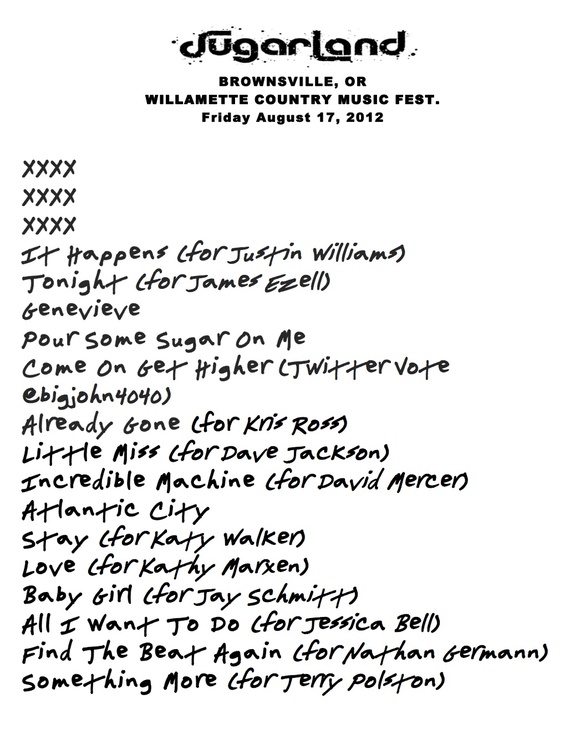 Photo credit: Valarie Allyn Bienas