In Your Hands: West Palm Beach, FL July 29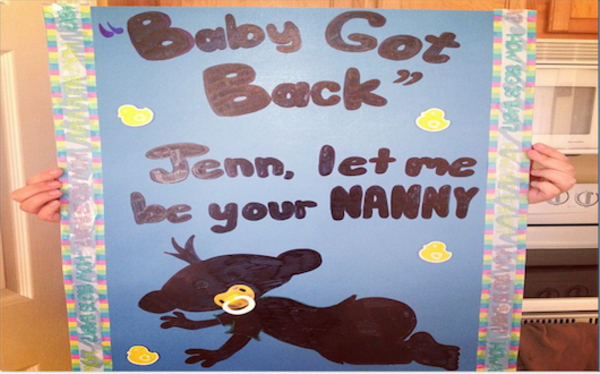 Hot diggity dog, West Palm! It was a scorching day in Florida, but that didn't stop you one bit. It only made for one big, warm welcome complete with palm trees standing high and confetti on the ground!

The show began with every audience member on their feet, and that of course got us amped for what was in store. Not only were you on your feet, but your vocals were all warmed up for us too! Jennifer even complimented everyone saying, "Thanks you guys, you sound so pretty!"

During "Everyday America" we brought 9-year-old Austin on stage from Jupiter, FL. He danced the song away as the rest of the crowd sang back and forth to friends and family. However, this song was just a warm-up for "We Run". The energy, jumping, singing, dancing, heel-clicking, and more almost blew us off the stage!

After these songs practically led by the fans, Jennifer decided to take things into her own hands and choose the song "Fly Away". Why this song? Jennifer said to the crowd, "Let's play a sign with feathers, I am a sucker for feathers."

Not only was this sign impressive, but a few others caught our eye. One with the song "We Run" had a picture of running shoes — Jennifer said it was "abstract art". Another had written on it, "You're the only sugar in my diet." Well isn't that sweet?

Towards the end our "Sing With Sugarland" winner, Brooke Eden, graced us with her presence. It's safe to say she was one of the best singers we've had so far! Not only was her voice in tune, but Jennifer also commented on her outfit saying "Well don't you look cute!"

Thanks to everyone who came out last night to help make it such a memorable show, and a special thanks to Joe Burke who attended his 100th Sugarland show last night! We'll being seeing you again one day, West Palm!
Leave your show stories in the comments below!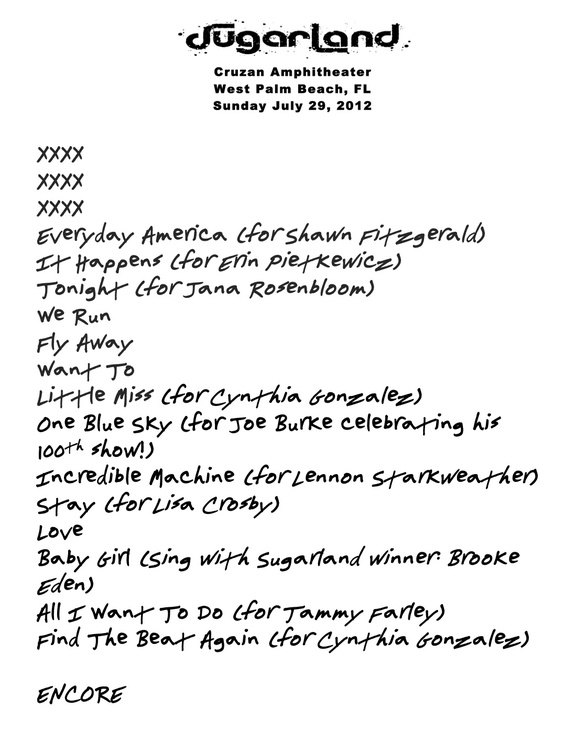 Photo Credit: Valarie Allyn Bienas