Jennifer Sits Down With Good Day LA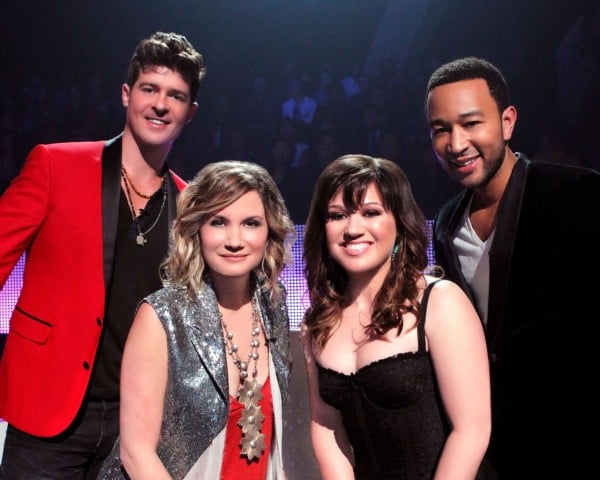 The newest reality singing competition "Duets" is wrapping up its first season this upcoming Thursday. It's been a wild ride, but a happy one for Jennifer as both of her partners have made it to the bitter end. This means that in just a matter of days Jennifer could potentially crown either J Rome or John Glosson as the first ever "Duets" champion.
Monday morning, Jennifer sat down with Good Day LA to discuss some of these newest excitements, greatest trepidations and more. According to Jennifer, she "hit the jackpot with these two". As much as we believe that Jennifer's raw talent and her experience performing as a duet with Kristian Bush helped get the two amateurs where they are, Jennifer humbly attributes all success to their individual talent.
Early on these two stuck out from the crowd of talented young aspirers, so it's no surprise that they made it this far. Both J Rome and John are different in their own unique way, and each have attracted substantial and loyal crowds who follow the show. However, their biggest fan remains their coach and superstar duet partner.
Although Jennifer says she feels like a nervous mom while they're up there, she also understands that having both her partners in the finale is a "luxury problem". It could have been a situation where she would have needed to favor one or the other, but of course Jennifer's heart sees it as "joy multiplied, not divided."
Speaking of a little extra joy in Jennifer's life, Good Day LA was particularly engrossed in the news of Jennifer's "lovin' in the oven". Recently, Jennifer announced that she would be the newest mom on the block, and in this interview they asked her all about how she has been able to juggle everything, how this is going to change the way she approaches song writing and performing, and even what she has been craving as soon as the lunch break rolls around.
Find out all of the answers to these questions and more, including whether women really are smarter than men, in this special interview with Good Day LA!