Jennifer Puts Both 'Duets' Partners In Finale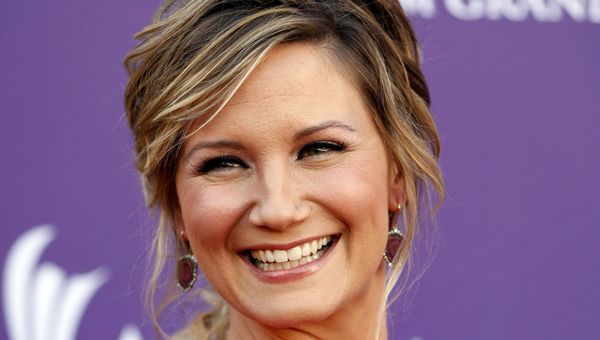 It's the final week for ABC's "Duets" and Jennifer who called herself a "proud stage mama" last night is lucky enough to have both her horses left in the race! Wait, both her dogs still in the fight. However you want to say it is fine with us, it doesn't change how happy we are for Team Jennifer!
The competition originally started with eight talented and driven contestants, but after multiple elimination processes and grueling judging sessions there are only three remaining: John Glosson, J Rome, and Jason Farol, two of which are on Jennifer's team in case you didn't get that.
Last night, "Duets" decided to amp it up by handing the mike over to the contestants in solo battles against each other. How did the contestants perform when they stepped out from behind the shadows of the Superstars?
J Rome commanded the stage with Stevie Wonder's "Signed, Sealed, Delivered (I'm Yours)" and proved he has what it takes to be the "Duets" champion. His duet with Jennifer wasn't too shabby either, as always. They sang the Script's "Breakeven" and had the audience going nuts towards the close of the song.
This week's duet between Jennifer and John Glosson took a different turn, but it worked! They decided to really capture the breadth and beauty of John's voice by singing Andrea Bocelli and Celine Dion's "The Prayer". Jennifer even sang a little Italian. You just never know what she may do when she gets on the stage! John later came on to sing his solo "Bless the Broken Road" which seems to always be a crowd pleaser.
Both contestants lit fire to the stage last night, and both proved they're deserving of the title. So, if you haven't voted yet you still have until tonight at 11:59 PM PST to cast your ballot! Last chance to vote is indeed tonight, and your vote could help decide it all for Team Jennifer.
Three ways to make this happen:
Pick up the phone and give it a ring. To vote John Glosson call 1-855-962-5004. To vote J Rome call 1-855-962-5002
Go to ABC.com and cast your vote
Visit Facebook.com/duets and cast your vote