Kristian Writes with 'Pretty Little Liars' Lucy Hale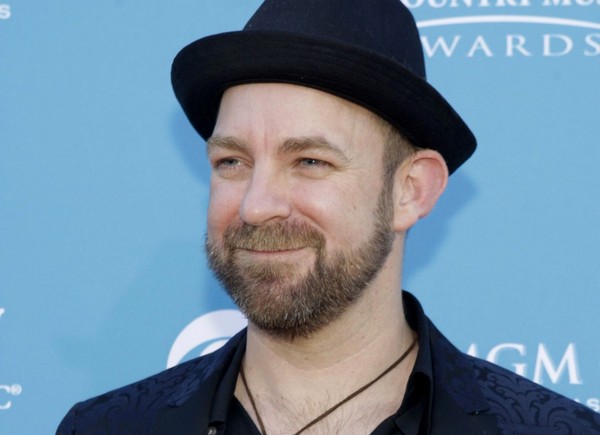 Two things we know about Kristian: He's got a big heart and he's a fantastic writer. What's his next project? Helping Lucy Hale of ABC Family's 'Pretty Little Liars' with none other than writing a song.
Come as a shock to know that the semi-diva punk princess of a teen show is breaking into the country music scene? Hopefully with the help of Kristian and other well-aquainted men and women of the music world, Hale will be able to soften the blow and land gently among some of country's finest.
In a recent interview with MTV, Hale explained why the fit with Sugarland is seamless. "I grew up in Tennessee," Hale explained. "So that's always been my heart and soul. It's hard to come across a true country fan in L.A., but it's true that the fans are so loyal, once you're in their circle, you're in for your entire career. It just really speaks to me. Country music has so much soul and is so heartfelt. I think it's a perfect fit for me. I think it will surprise people."
And without a doubt this album will shock and surprise! The 23-year-old recently signed with Hollywood Records and head Ken Bunt couldn't be more thrilled to take her to the next step. "Lucy's immense talent and passion for music make her a great fit for the label," says Bunt. "We are very excited to be working with her."
This next step has her working not only alongside Kristian, but she will be seeking guidance from music veterans and teaming up with the producers who brought us Adele's mega-hit. What could go wrong?
We're confident that Kristian has what it takes to bring out the country, soulful side that no doubt resides within this young actress. Not to mention, it wouldn't be his first time helping young, aspiring singers! This May, Kristian pulled a girl onstage with him to sing 'Baby Girl'. Side note: This prompted the "Sing With Sugarland" contest! The girl he pulled onstage, Alana Springsteen, is 11-years-old and now working towards landing her first country music record deal.
It'll be interesting to see where these artists end up, but we're confident for them with Kristian on their side! If you want to see the complete interview with Lucy Hale about her ambitious climb to country stardom click here.