Jennifer, J Rome and John Can't Be Stopped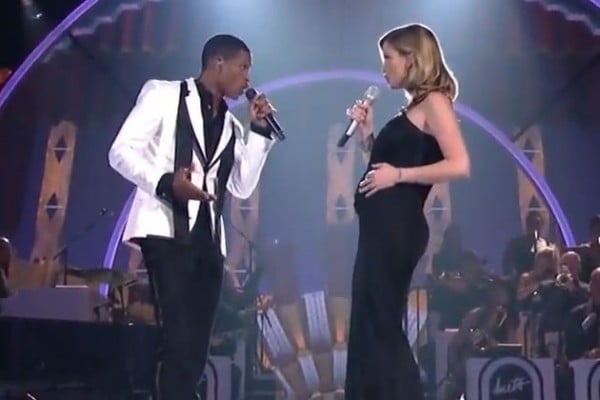 The new hit show "Duets" has made it to the seventh episode and second live show, and Jennifer has officially secured herself a 50/50 shot at bringing home a win. Both of her partners, J Rome and John Glosson, made it past the most recent elimination process and are holding spots in the final four!
Last night's episode required the competitors to choose songs that would challenge their modern knowledge with the "standards", classic songs that have managed to stand the test of time. How did they do? Here's a little recap of the night.
J Rome first took the stage with an oldie but goodie, "God Bless The Child". Jennifer said she chose this song because she wanted to show that Rome can do more than just jazzy, soulful classics. We all know he can rip apart an Usher song, but Billie Holiday? Now that's impressive.
The Georgia partners, Jennifer and John Glosson, gave the audience a little reminder that the South still has soul. Jennifer chose the song, "Georgia On My Mind" because she knew Ray Charles would be the perfect fit, and Judge Robin Thicke agreed. John Legend, whilst complimenting Georgia pancakes, said this week's song was the perfect amount of "syrup".
Congratulations, Team Jennifer! If you want to vote for J Rome and John Glosson call the numbers below, go to ABC.com, or visit the Duets Facebook Page! Who will stay around for top three? Find out next Thursday!
J Rome:855-962-5002
John Glosson:855-962-5004