Duets is Now "In Your Hands", Learn How to Vote for Jennifer!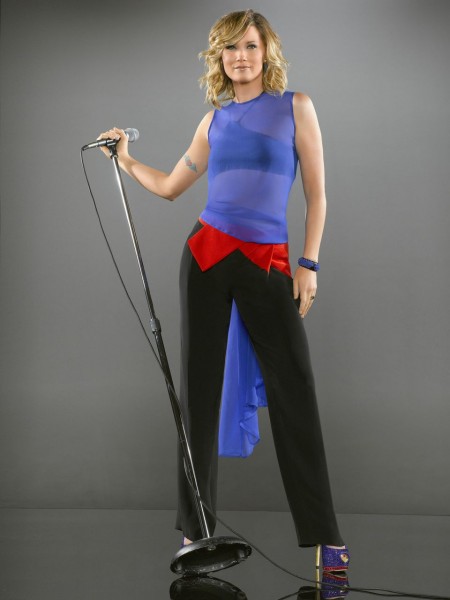 If you haven't begun watching the newest reality show Duets, then boy have you been missin' out! We're here to tell you, however, that there's still time to hop on that #TeamJennifer train. In fact there's no better time than tonight!
Over the past five weeks contestants have gone head to head in a raw, exposed, tremendous singing battle competing to be named the first ever Duets champion. Each week the competitors have taken the stage with superstars Kelly Clarkson, John Legend, Robin Thicke, and our very own Jennifer Nettles in a one-of-a-kind competition. As you may know, not only are these stars performing with their hand-chosen partners, but they are also judging who makes it to the top and who will unfortunately be sent home.
However, the tables have finally turned and it's no longer in superstar judges' hands. Starting tonight, you will have the opportunity to prove to America who is worthy of the Duets crown. You may even say it's "In Your Hands"!
Jennifer's team includes John Glosson, the R&B singer with a country flair found in Jennifer's hometown, and a crowd favorite since his YouTube debut in 2007, J Rome from Maryland. These two have both been on the top since day one, and now we're giving our devoted Sugarfans a leg-up by telling you just how to keep them up there!
Beginning tonight, you can vote for Jennifer and each of her contestants up to five times. Here are the 3 ways that you can vote:
Pick up the phone and call. To vote for Jennifer and John Glosson call 1-855-962-5004. To vote for Jennifer and J Rome call 1-855-962-5002
Go to ABC.com and cast your vote
Visit Facebook.com/duets and cast your vote
Duets teaches us what "it takes two" really means. We're saying it may take two, but tonight "it takes YOU"! Tune in at 8/7c on ABC and cast your vote for either J Rome or John Glosson and help bring home a win for Team Jennifer! Voting ends at 11:59 Pacific time on 6/29 so get to voting! Oh, and don't forget to tell your friends to vote.