In Your Hands: Oshkosh, WI June 21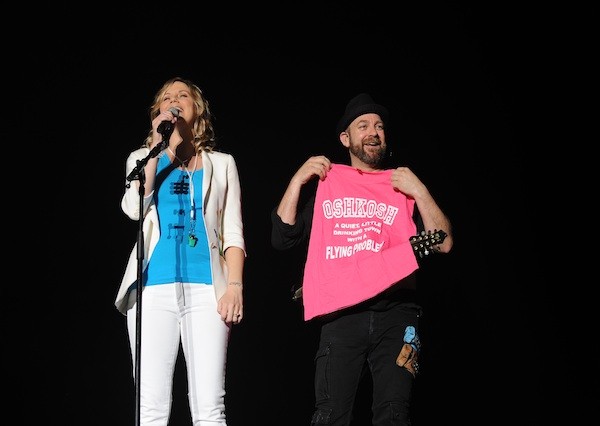 Oh, Oshkosh – though it was already your third night at the Country USA Music Fest, it felt like you were partying like the first! We saw everything from penniless cowgirls to Kristian in a pink tank top. Really though, what do they feed you in Wisconsin?

The night began with special sets from a few of our friends. We owe a huge thanks to Todd Sansom, Jason Thomas, Jerrod Niemann, and Phil Vassar who came out and helped us put on the show and who also got y'all insanely fired up before we even came on!

Except, we're not exactly sure who was rowdier… Was it you all or was it Jennifer and Kristian? At one point Kristian took off like a bullet through the crowd, guitar held high above his head, with Jennifer egging him on chanting, "keep on going until you bring me back some cheese curds!" Jennifer was clearly fascinated with the food in Oshkosh as she told Abbey, 15, who helped them sing "Everyday America", "Wow they grow them tall in the midwest! It's because she's corn-fed!"

The lights from the ferris wheels and festival lights helped illuminate your faces, and the screams from everyone riding them throughout the night kept spirits higher than ever. Jennifer mentioned backstage how many people may, "lose their cookies, but still make room for a Sugarland show". For those of you who did, we're so very glad you still came!

One of the most hilarious moments happened when Kristian donned a pink tank top thrown on stage that read, "Oshkosh, a quiet little drinking town with a flying problem". While showing off his muscles for the crowd, Jennifer replied saying "I don't think they are like that because they are not quiet!"

All laughs and jokes aside, last night was still filled with special and intimate moments between Jennifer, Kristian, and the audience. Jennifer connected with a few members standing in front and sang to them as if it was only the two of them in a crowd of people. This closeness was shared between audience members as well as they grabbed ahold of each other and swayed back and forth during "Stay".

The night ended on another high note as they ramped up "Find the Beat Again" and everyone danced together, clapped together, and sang at the top of their lungs together. Jennifer nudged the crowd one more time and laughed saying, "Thank you for the day of good music. How are all of the partying people doing in the back? I know you're partying because you're the people closest to the beer stands!"

If that's not enough to make you want to see a show in Oshkosh, we're not sure what to tell you! Thanks again Oshkosh, and enjoy your last two days of complete country music fever!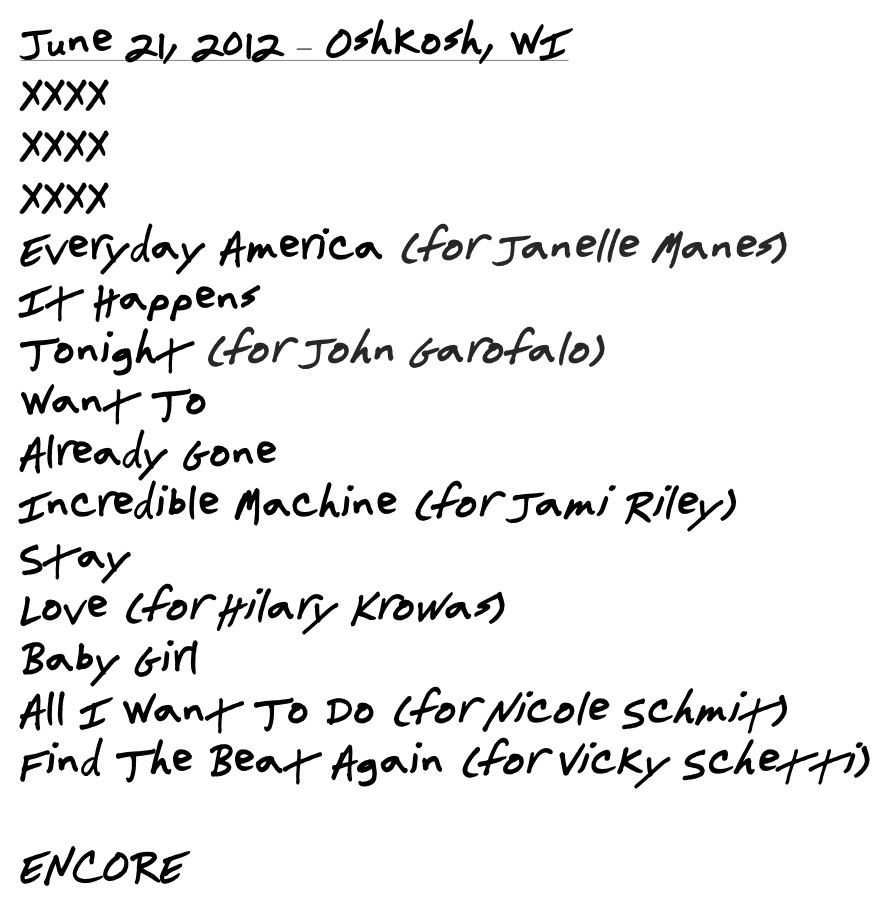 Photo Credit: Valarie Allyn Bienas