In Your Hands: Gilford, NH June 16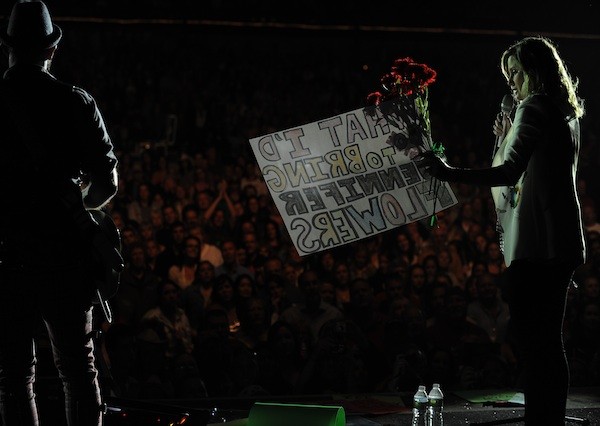 Sometimes everything seems to fit together in sheer perfection, and last night in Gilford was one of those nights! The gorgeous Meadowbrook U.S. Cellular Pavilion had blissful traces of summer camp with the trees, bonfires and smores, but when the band started up with "Tonight" the clapping and singing along made us feel right at home!

We had some fabulous Sugarfans come out to the show with their bubbles and handmade signs. Some of our favorite requests included the "What I'd Give to Give Jennifer Flowers" sign, and a poster with about 20 songs listed on it. Jennifer responded to this one by saying, "Wow! You have a whole list of songs on your poster, surely we will sing one of them," and that we did!

The sign that got the most attention from us was a recycled poster in the dead middle of the audience. Jennifer pointed it out for the crowd and jeered, "Hold it up because it's hysterical." The song mistakenly requested "Red Solo Cup", but Jennifer laughed saying, "Red Solo Cup is a good song, but I think you recycled your sign from a Toby Keith concert!" Hey, we'll give you an A for effort anyways!

Gilford's "Sing with Sugarland" winner was chosen from a plethora of contestants via the website entry. Sarah Peck first began by warming up a little behind stage and then took to warming up the crowd. Once things got going Jennifer and Sarah were rocking out their rendition of "Baby Girl" for the sold out arena. It was another one of those great moments for Jennifer, Kristian, and a dedicated fan!

Yet another of these special moments came when a family in the crowd held up a sign asking Jennifer to sing "What I'd Give" - a popular request for the night! She sang the song for everyone but dedicated it to the family with the sign that had a husband and wife married 16 years and three beautiful children. Jennifer exclaimed that the reason the sign was so great came from all those science fairs they'd been dragged to!

It's no secret we have a soft spot for families, and with that we'd like to once again wish a Happy Father's Day to all of the "daddies, baby daddies, and Sugadaddies!" as Jennifer said last night! We hope you and everyone else had the same perfect night of memories that we did! Thank you, Gilford!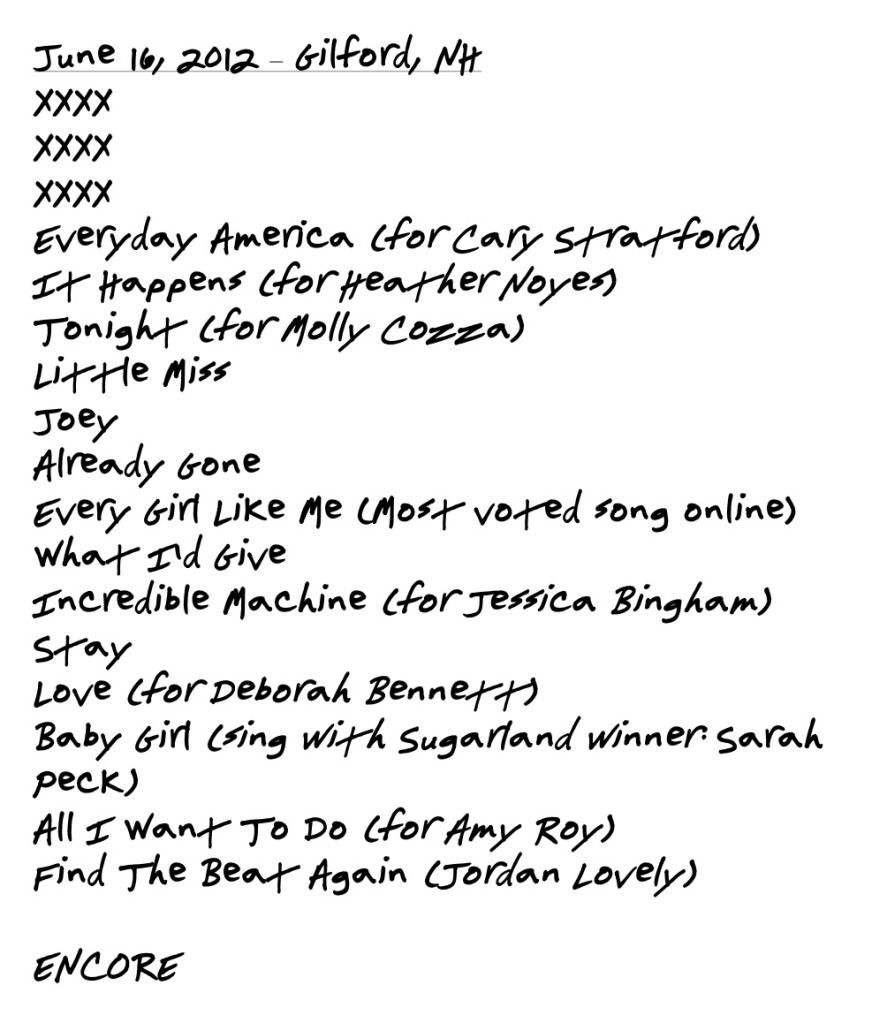 Photo Credit: Valarie Allyn Bienas