In Your Hands: Atlantic City, NJ June 15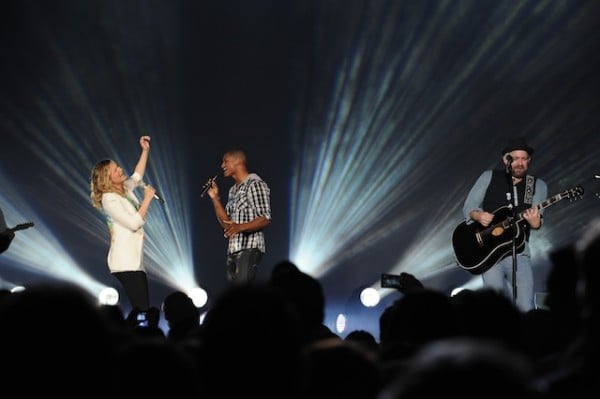 Atlantic City, somehow we knew you wouldn't disappoint! The signs, the Sugarpit, the energy – oh my! In a practically brand spanking new venue, Revel Ovation Hall, I think it's safe to say we left our hand prints there forever. Or did we just leave a 400 foot sign with hand prints? Yep, you heard it right! Not only did Atlantic City bring crazy spunk, but the signs may have been the most impressive we've seen yet!

A couple of signs specifically caught our attention. One sign requested "Irreplaceable", and the other Jennifer said was "so gigantron and awesome that they have to play it!" Note to future Sugarland concert goers: If you make your sign shiny with blinking lights it WILL get noticed!

One of the most anticipated turn of events for the night had to have been when J.Rome from Duets took to the stage, creating an enormous uproar across the arena. He even had signs for him in the audience! This was a hometown show for J.Rome which made the moments he and Jennifer shared on stage all the more magical! Their movements on stage were so in sync, and their overall presence was moving. They shared the song "Tonight" together and now it may never be the same!

Duets are kind of our thing, and it was no exception when the incredible Ayla from radio station WPUR was whisked on stage to sing "Baby Girl"! Her friends were among the ones holding signs in the Sugarpit, but their signs were all encouraging notes for their friend! What a fun moment that was for everyone!

Another song that got the crowd dancing and glowing was "Find the Beat Again". When we say that people were kickin' off their shoes and dancing, that's not just an expression! This song actually had our friends in the Sugarpit holding their shoes in the air while swinging, twirling, and jiving.

Jennifer fired up the crowd once more during the encore by putting on a pink sparkly cowboy hat and tipping it to the audience. Of course we chose none other than Bruce Springsteen's "Atlantic City" as the beginning to the encore. Wait, you all know that song?!

Thanks again for a night that will live in our hearts forever, Atlantic City! You are so precious to us!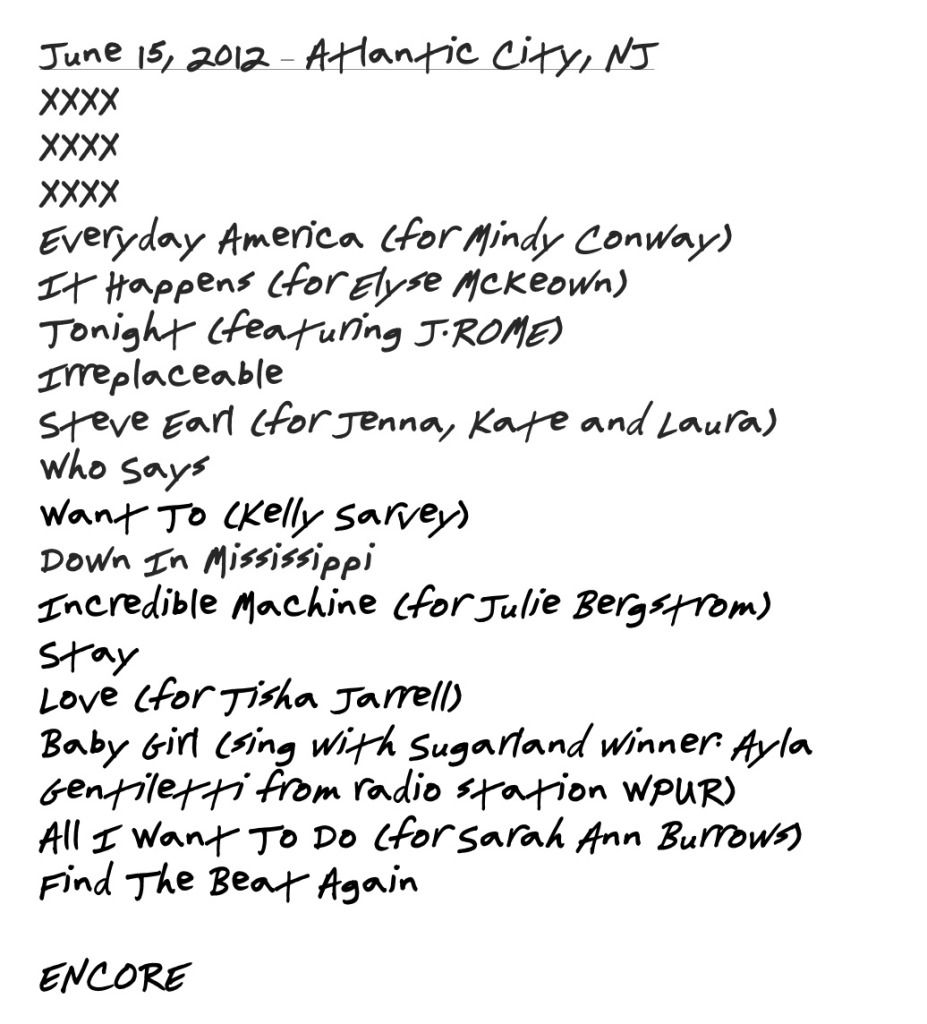 Photo Credit: Valarie Allyn Bienas