In Your Hands: Santa Barbara, CA May 27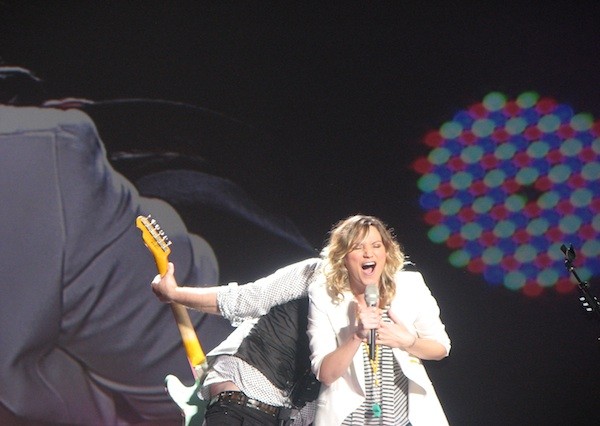 The show last night in Santa Barbara started with the bang of a drum and while many of you knew you were in for a great eve of Memorial Day show, you didn't know the surprises we had in store for you.

If you watched the premiere of ABC's Duets earlier this week, then you met Jennifer's two contestants J Rome and John Glosson. And if you were in the audience last night, you actually got to see them perform live! When Jennifer brought the two contestants out on stage, Kristian showed his support by saying that he was wearing a Team Jennifer undershirt!

Signs with song requests written on them filled the audience. Jennifer commented on the time spent on the signs saying, "Wow lots of people were working hard on these signs thanks for taking the time! Lots of glitter, puffy paint, and time spent making these sings. THANK YOU!"

Sydney Edgecomb was the lucky girl in the crowd to receive a guitar from Kristian. She was absolutely thrilled and promised him that she would learn to play it.

12 year old Cheyenne Chaves won the "Sing with Sugarland" contest with KSNI. She dedicated "Baby Girl" to her cousin Rosie who had died recently and wore her cousin's hat on stage. At the end of the performance she received a standing ovation!

Dave Stewart joined us for the encore. Jennifer was so entranced in the music during "Would I Lie to You" that she was strutting all around the stage.

Were you in the crowd with us last night in Santa Barbara? We wanna hear about it! What did we forget to mention that made last night such a memorable experience? Sound off in the comments!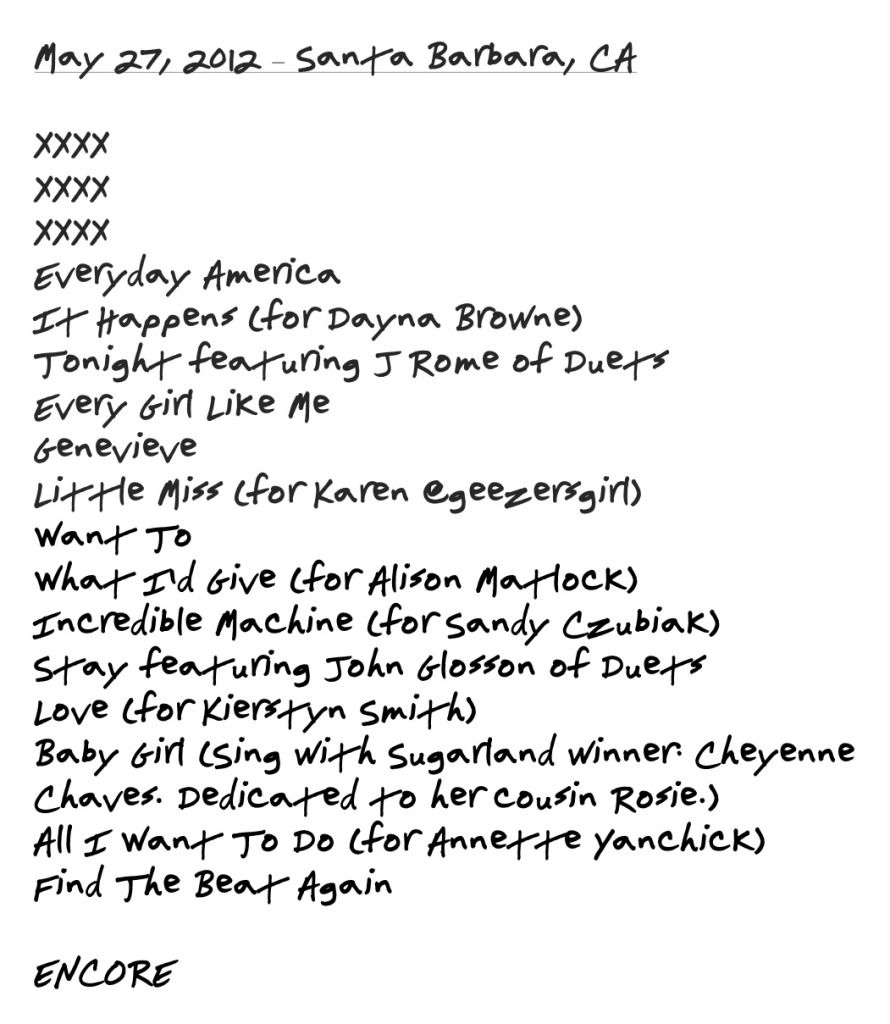 Photo Credit: Valarie Allyn Bienas