In Your Hands: Rancho Mirage, CA May 25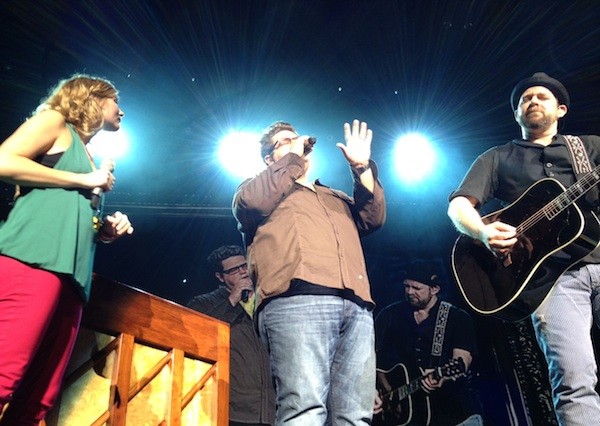 The crowd's mood was as bright as the hot pink pants Jennifer wore last night in Rancho Mirage! The show had a great vibe and our friends spent the night on their feet dancing and singing along.
Special guests J Rome and John from Duets watched from the sidelines and they were just as excited to be there as the folks in the crowd. When J. Rome sang "Tonight," the entire crowd was standing and screaming. And when John sang "Stay," his soulful voice shook the house.
Allie Granberry was the second sign picked with a request for "Little Miss" dedicated to her mom, Sharon Lee. Allie was so excited she could barely breathe, and Jennifer said that it was fans like Allie that made the show fun for her. Allie called her Mom on stage while she and Jennifer sang. And even though her eyes were filled with tears, she had a huge smile on her face. Kristian brought her water when she got a little choke up, and everyone high-fived her when she left the stage. It was a night to remember for Allie – and for everyone in Rancho Mirage.
Eleven-year-old Nicholas Lee from Arizona came up to sing and dance to "Everyday America." And Heather Linden was in the crowd when Kristian and Jennifer dedicated "Already Gone" to her. She was sitting in floor seats and when Kristian and Jennifer pointed to her, she asked them to give a shout out to her parents at the back of the venue. "Your parents sacrificed so you could sit this close? Well, we'll play this song for you and them!" Jennifer said.
From the amazing signs to the amazing people at the concert, the entire night couldn't have been any better. The synergy of the crowd made the concert one that we'll never forget. We can't wait to see what the Sugarpeeps come up with in Phoenix, Arizona! See you there!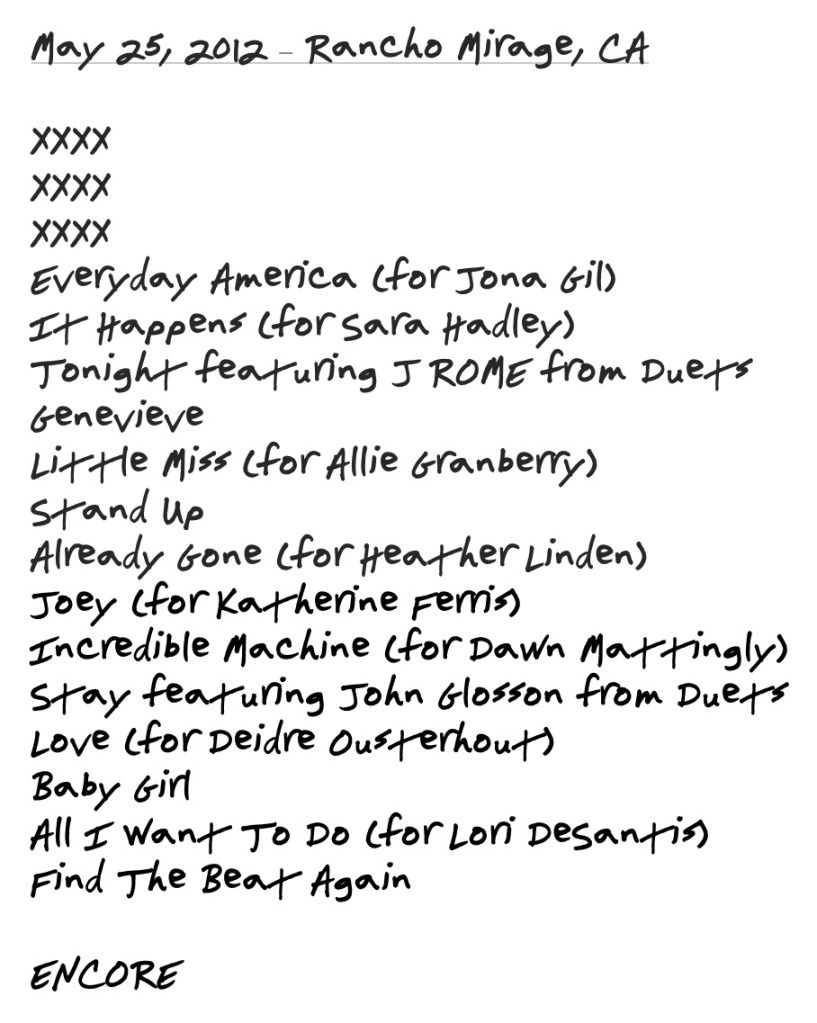 Photo Credit: Valarie Allyn Bienas