Sugarland Blogs: Now Featuring Danielle from Pittsburgh!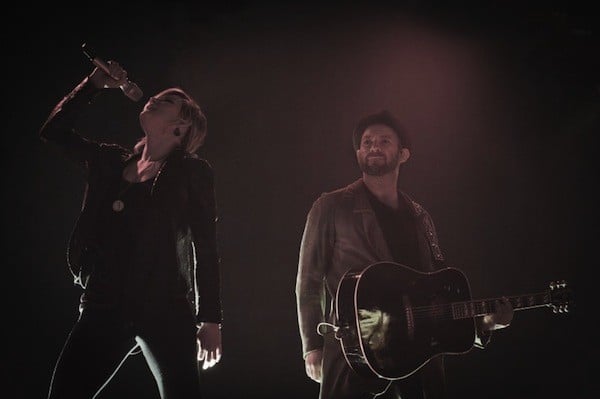 Blog by Danielle
Shortly after each concert I attend, I always head to my blog and write up a post about it and my experience. Mostly, I do it for myself, so I can remember each night for years to come. There's also the part of me that loves putting it up for other fans too. I love hearing different point of views from the same show, so I always look forward to hearing what other people think. I like to think that there are other people like me out there, so I blog.
Before I started writing this for the site, I went back and took a look at my post from the Pittsburgh show. I love the idea of this "Sugarland Blog" because it gave me an incentive to go back and look at a post I haven't read in quite a few months. I had the biggest smile on my face the whole time I was reading it and reliving that May night! I have to tell you, I still remember every detail of that day. I remember how the tickets went on sale on my birthday - so I knew it was a sign that I had to make it up there. I remember the excitement as I started planning an early trip home to surprise my mom and sister for Mother's Day & my sister's graduation. I remember how it felt to be standing out in the pouring rain, playing our own version of Sugarland karaoke without a care in the world because all that mattered in that moment was that we were seeing Sugarland soon.
I remember getting up to the stage thinking it was all a dream because who really gets front row seats to see their favorite band anyways? I remember falling in love with Matt Nathanson right then and there (and 1 year & 8 albums later, he has become one of my top played artists). I still remember how beautiful Little Big Town's "Shut Up Train" was and how I wanted to sit there and cry. And even though I had just seen Sugarland 6 weeks beforehand, I remember how the energy felt brand new and seared right through me from the moment "Black or White" came on up until when Sugarland walked off stage.
I remember singing until my throat was raw (and thereafter), smiling so bad it hurt, and not being able to get enough of all the high 5's being thrown my way. Most of all, I remember looking back at my mom and sister and seeing the smiles on their faces. Nothing made that moment more complete than sharing that Sugar-love with my family that I hardly ever get to see anymore! Most of those memories are usually swirling around in my head all the time, but rereading my post did stir up a few new ones. Here's the post on my blog that talks more about that night.
Here, over a year later, I stand behind everything I said back then. This show was magically fantastic. I saw 2 more shows later that year, but there certainly are memories from only that Pittsburgh show that I will cherish close to my heart forever!
Thanks, Danielle for such a great story! Check out the other Pittsburgh blogs here.