In Your Hands: Los Angeles, CA May 22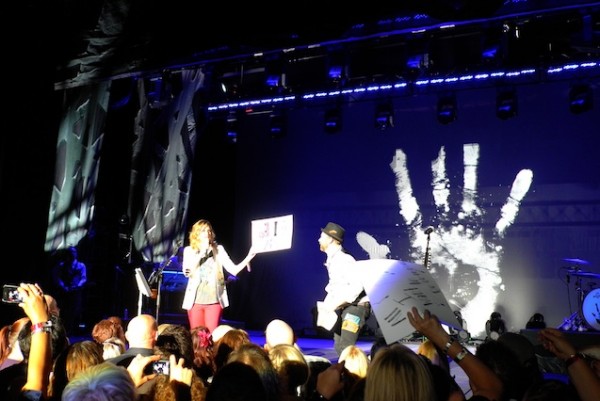 We just wanted everyone to know the show last night in LA was amazing! Beautiful theatre, perfect weather, and a crowd that just wouldn't quit dancing made the night one to remember. Fans were waving signs decorated with presents and dancing all night long.
Kylie from Corona, CA did an amazing job when she came up on stage and sang and danced during 'Everyday America.' Quddus, the host from 'Duets' was in the crowd and when Jennifer gave a nod to the show by mentioning how she and Kristian had written 'Run' as a duet, the crowd went crazy!
During 'Steve Earle,' Kristian sat on the edge of the stage and took pictures while he was playing guitar. And during 'Baby Girl,' Jennifer asked everyone to sing along. Kristian turned the mic toward the audience and LA really belted out the song! The crowd was so into it, that when Jennifer played 'The One I Love' they kept singing along.

Two guest performers rocked the house – Juice Newton and Dave Stewart. Juice sang 'Queen of Hearts' at Kristian's request, and Dave joined in 'Would I Lie to You' as the last song during the encore. The birds chirping in the Twittersphere told us we even had a few special guests in the crowd: Ryan McPartlin from the 'Stuck Like Glue' video and Scotty McCreery.

We had a great time and some of the songs requested were "out of the vaulted time capsule." 'Steve Earle' and 'Fall Into You' were on the list. Jennifer said "Taking requests is fun for us because we get to play old songs. It's like playing a game such as Suduku, but we do it with words, songs and lyrics."
Were you there? Talk about your show experience in the comments! Can't wait to see you all in Rancho Mirage on Friday!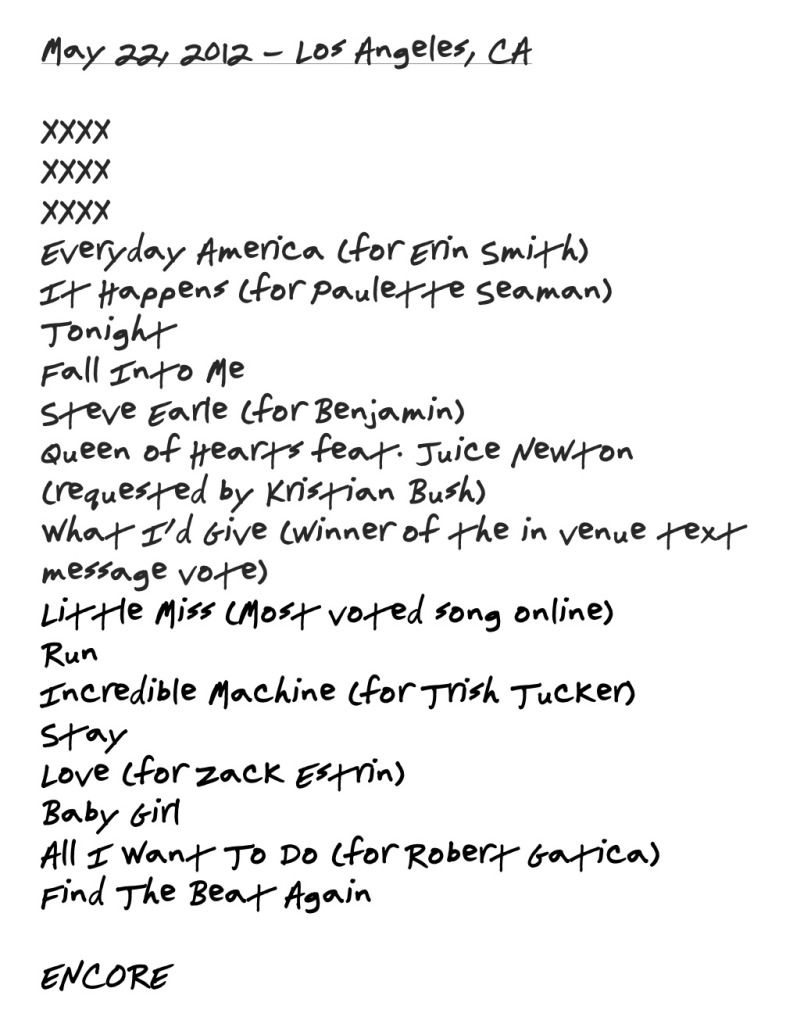 Photo Credit: Jessica Dover