In Your Hands: Thackerville, April 20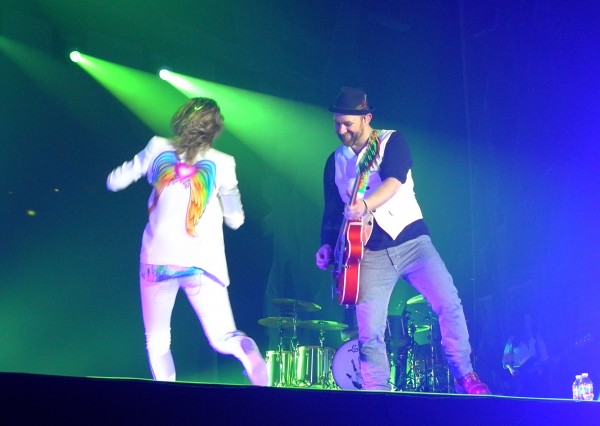 Last night in Thackerville, Oklahoma was extraordinary! It was the perfect night for say...an engagement!
Earlier in the night Mich proposed to his girlfriend and in true Sugarfan fashion, the newly engaged couple brought a sign with them to the show announcing their engagement! The sign read "We just got engaged- do you want to see the ring?" Jennifer laughed saying, "Thats like a rhetorical question. Of course I want to see the ring. Bring your fiance up too, he did pay for the ring!" Kristian then brought them on stage and joked, "I hope they know how to dance, because you two are coming on stage to dance!"
There were a number of people who traveled north from the great state of Texas to see us last night. Jennifer saw a little girl from Texas in the crowd with her mom, Terry. They chatted from stage and had a little heart to heart.

We could not believe the number of great signs in the crowd which made it even more difficult to choose which songs to play. One sign led Jennifer to say, "This sign is laminated! Are you a teacher?!"
Were you in Thackerville with us? Talk about your show experience in the comments.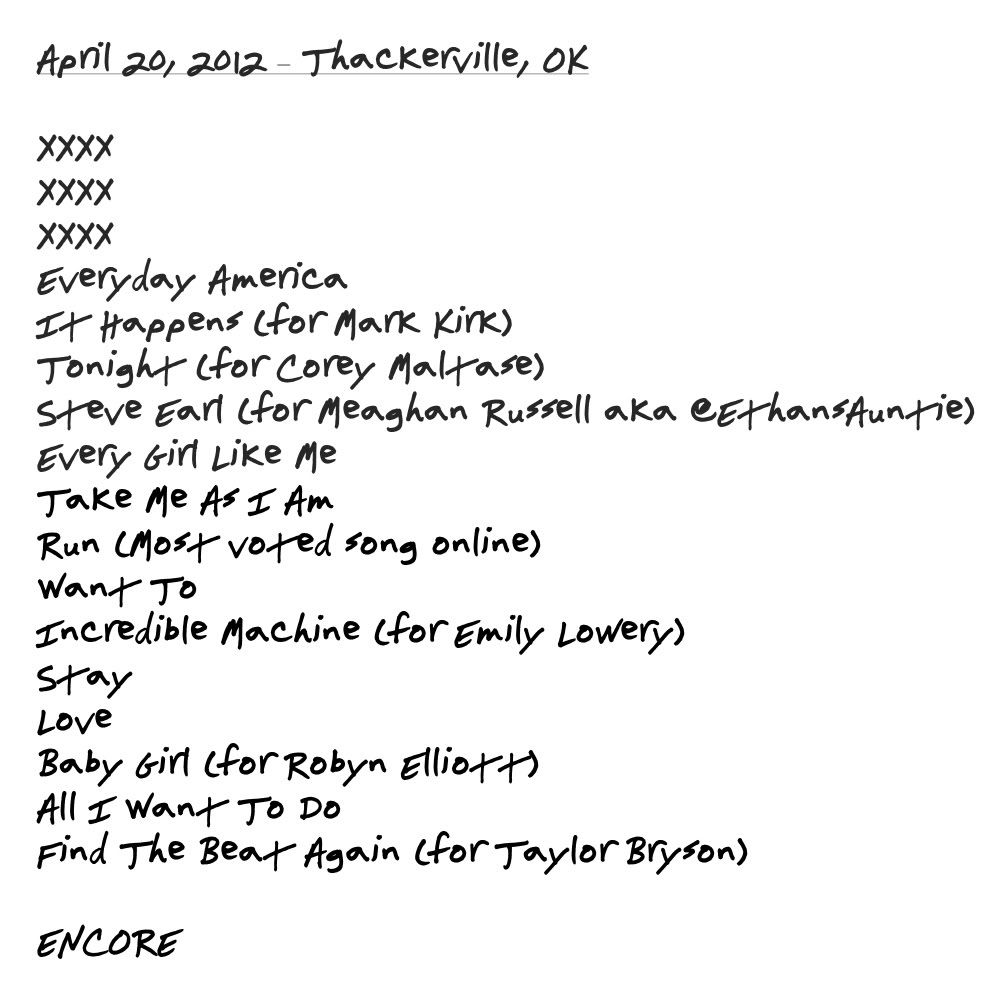 Photo Credit: Jessica Dover