In Your Hands: Thackerville, April 19
Thanks to everyone who turned out for night one in Thackerville, Oklahoma! The night was unforgettable and we had so much fun meeting you all, starting with our "Everyday America" guest, Katelyn. It was her 18th birthday and she spent it with us. Thanks for sharing your big day with us, Katelyn!
Then Gabby's sign caught our eye. You can check it out right above this picture and you can bet there's a story behind it! It read: "There has to be a Kristian for 'Every Girl Like Me!'" And the reward for Gabby's creativity? We played her song. Keep the faith, Gabby. We know you'll find your Kristian out there somewhere!
During "Baby Girl," Jennifer brought Mark on stage and we tried to call his own, baby girl, his 24 year-old daughter, Sarah. She didn't pick up until the middle of the song. But when she did, Mark was SO excited. She told her dad and Jennifer that she was studying and couldn't make the show, but had been to many other Sugarland concerts.
A HUGE thank you to everyone who joined us last night, and if you're joining us for night two in Thackerville we will see you in just a few hours!
Your setlist is available here: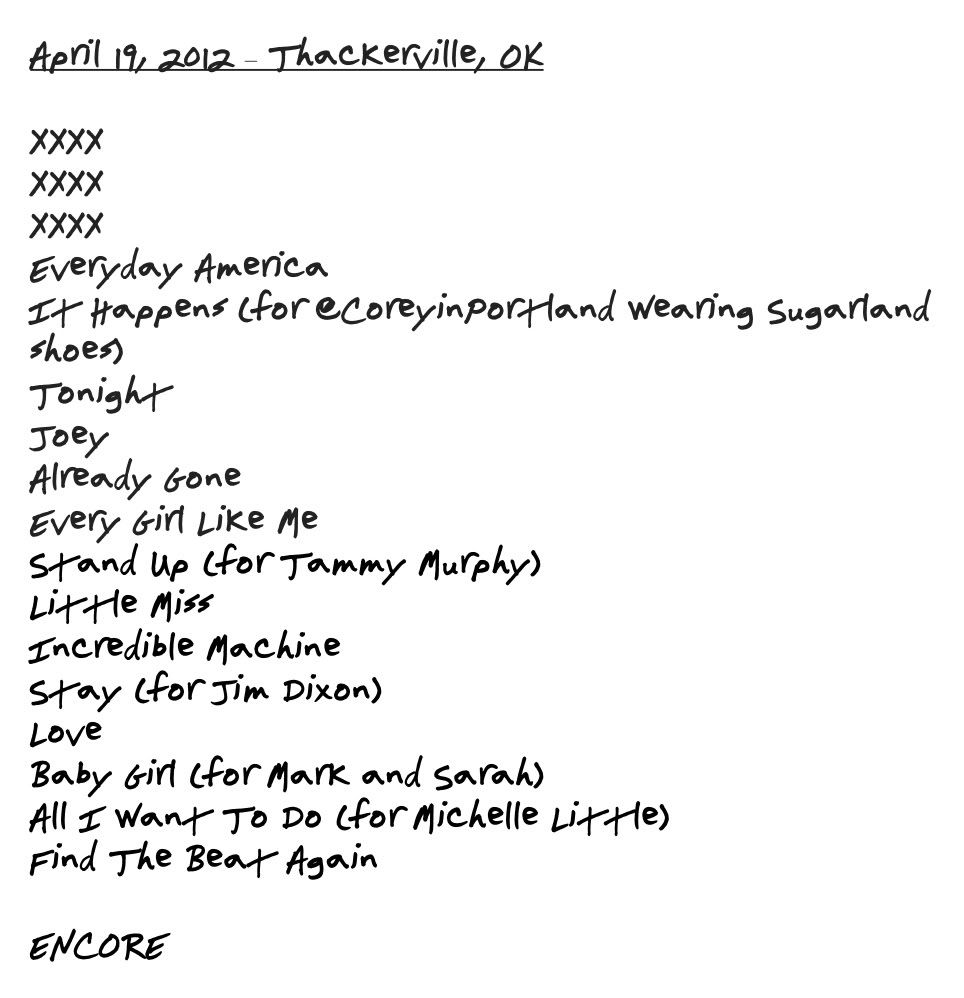 Photo Credit: Jessica Dover