In Your Hands: Pikeville, April 13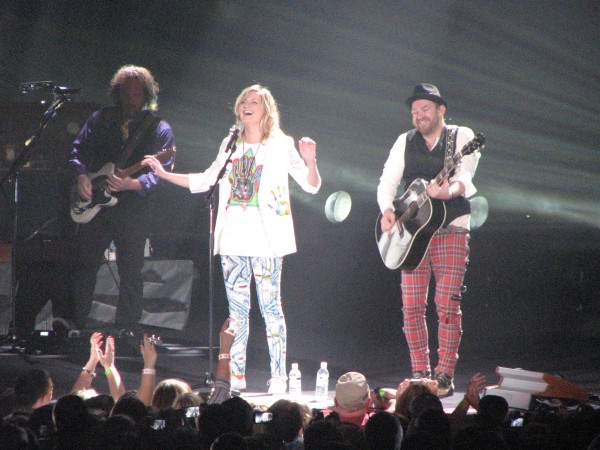 When we first took the stage in the town of Pikeville, KY we knew we were in for an unforgettable show. The fact that it was Friday the 13th wasn't going to hold us back!
If we tell you one thing for the future do you promise to make it happen? Bring your signs! Friends, we picked so many signs out of the crowd last night we were spinning in circles.
The first request out of the audience was made by 5 year old Kendra who came to the show with her mom Cheryl. Kendra, "Joey" was played just for you!
The second request came from a sign from Angela who traveled all the way from Virginia. Her sign read, "Help me make my dream come true, let me sing 'Steve Earle' with you." With that said, Jennifer invited Angela up on stage, got out her lyric book, turned to the S section and together they sang "Steve Earle."
And of course, our new friend Dustin who won tickets to our show on the radio and gave the tickets he won to his parents so that they could enjoy a night on the town. We found out and pulled Dustin and his father Billy on stage to choose a song. We played "Stay" for them and gave Billy a small hint that he should let Dustin stay out past his curfew tonight.
Were you at the show tonight? Talk about it here in the comments. Your wonderful southern hospitality was truly a gift Pikeville. We hope to see you around real soon! If you're heading to another show on the tour, submit your requests here.
Photo Credit: Jessica Dover