Tonight was "In Your Hands" Youngstown, OH - See the Setlist Here!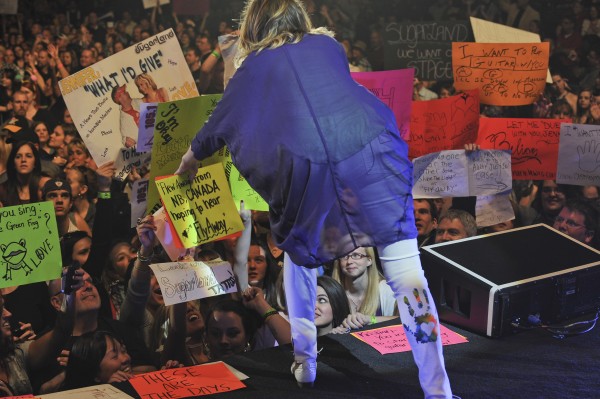 What an incredible night Y-town! Two packed houses two nights in a row? O-hi-o, you've out done yourselves!
It was a chilly day today but that didn't stop anyone from getting in line for the Sugarpit early. You submitted the perfect requests to our little Youngstown jukebox! So many amazing people showed up with their song requests tonight.
First there was Kelly who traveled all the way from Hawaii. For you, we played an oldie but a goodie, Fly Away! Thanks for keeping us on our toes.
To Michelle, who we pulled up on stage during "Baby Girl." We couldn't help ourselves when we saw your sign that said it was your dream to sing on stage! You were fabulous and in case you didn't notice, we even turned up your mic a little!


To everyone who brought signs with their requests...thank you!


Were you a part of the show tonight? Talk about it in the comments or on the forum!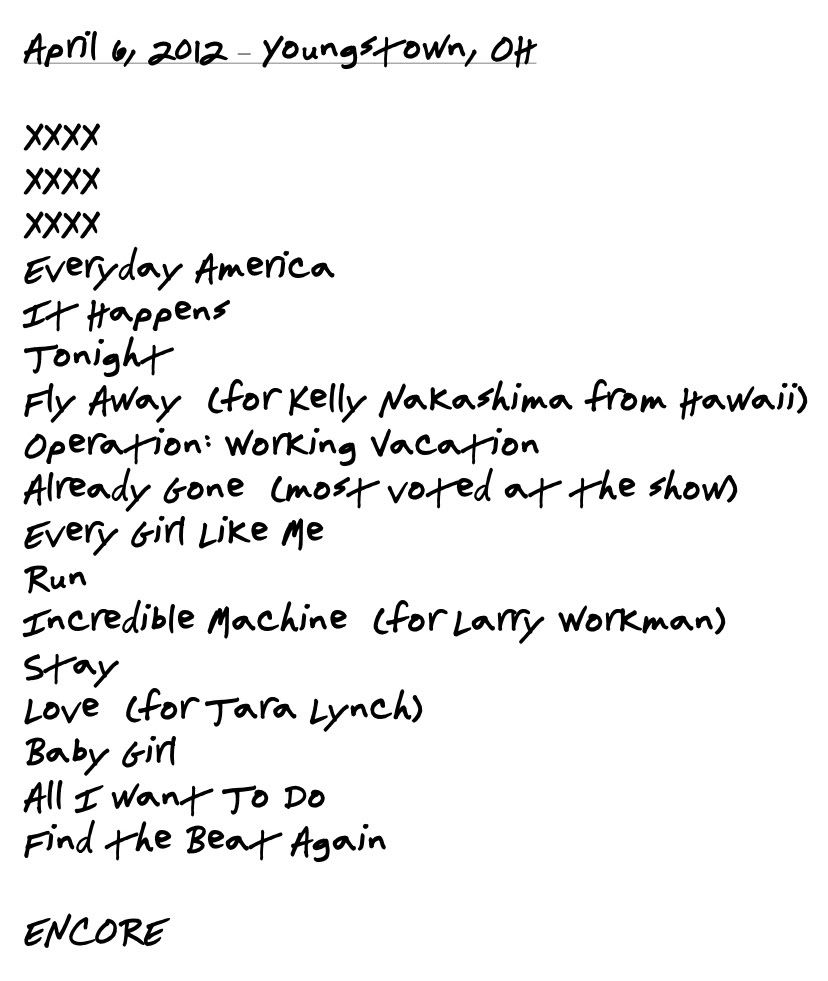 Helpful Sugarlinks!
Get tickets for our 2012 tour!
Join our Sugarpass fan club
Sign up for our mailing list
Talk about it in our forum
Follow us on Twitter
Join us on Facebook