Submit Your Requests For Rehearsal 3, Plus See Setlists from Rehearsals 1 and 2!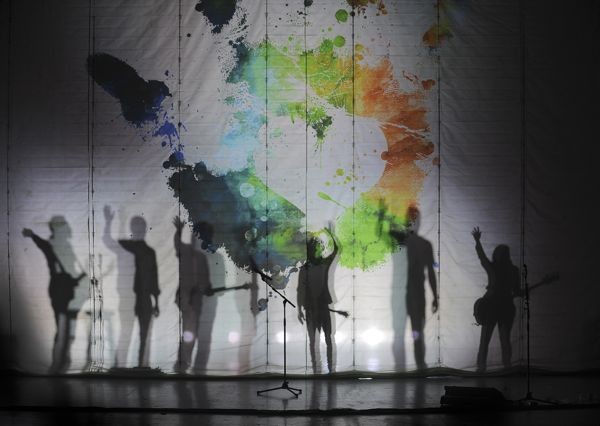 From the pen of Kristian Bush
Hey everyone. We have been busy building and rehearsing the show for over a month and the request lines are now open. The show is in YOUR hands so I think it is fair to ask you to show up to band practice. Some of you have figured out in our request page that there are rehearsal days listed and have already put in your requests.
Here are the setlists below that you picked for Rehearsal 1 and Rehearsal 2. We have one more band practice left and there will be no flaking out, doing homework, "I have to clean my apartment" or "I can't miss my favorite TV show" excuses. Act like you are in a band, belly up to your computer, go make a request, put your name in (it's how we know who to dedicate the song to when we play your picks) and pat yourself on the back for a job well done. Ok, gotta go figure out the bridge to "Girl Called Tennessee." I totally forgot it at yesterday's practice.
Submit your song requests for Rehearsal 3 here!
Love,
Kristian
Rehearsal 2 - Undisclosed Location in the US Saturday March 31th


XXXX
XXXX
XXXX
Who Says You Can't Go Home
Sugarland ( for Nikki Fields)
Settlin'
Want To
Already Gone
It Happens
Tennessee
Every Girl Like Me
Tonight
Find the Beat Again
Baby Girl
XXXX
XXXX


(the xxxx's are for songs I don't want to tell you about yet in case it ruins a surprise )


Rehearsal 1 - Undisclosed Location in the US Friday March 30th


XXXX
XXXX
XXXX
Down in Mississippi
These Are The Days ( for Tracey Henningson)
Take Me As I Am
Run
Joey
Love
Genevieve (electric version)
Find the Beat Again
XXXX
XXXX
XXXX
Baby Girl
Little Miss
Photo credit: Valarie Allyn Bienas
Helpful Sugarlinks!
Get tickets for our 2012 tour!
Join our Sugarpass fan club
Sign up for our mailing list
Talk about it in our forum
Follow us on Twitter
Join us on Facebook