Announcing the "In Your Hands" Tour 2012!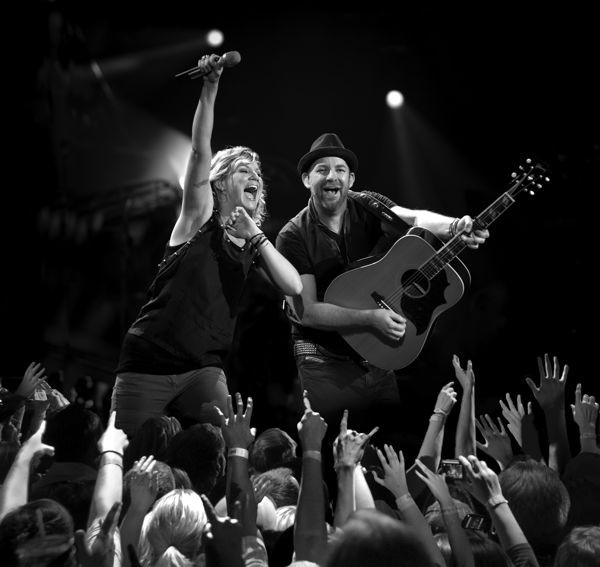 We are so excited to announce our upcoming interactive "In Your Hands" Tour 2012! The tour will rely solely on YOUR requests to determine the set list played in each city.
"This year's tour is based around the concept of putting the show into the hands of the fans," said Jennifer. "THEY will make the requests that will help form the set list and guide the show. Through texts, handwritten signs, the Internet (Twitter, Facebook, etc) phone calls made during the show and selections directly from the stage, the fans will become the conductors as well as the audience. If it's on one of our records or if we've played it on a stage it is fair game."
We will begin taking your requests soon! Sign-up here to be alerted when the request line opens.
The 25+ dates will feature openers Lauren Alaina and Canaan Smith (in select cities).
"IN YOUR HANDS" TOUR DATES:

4/5 Toledo, OH
4/6 Youngstown, OH
4/10 Niagara, ON
4/11 Niagara, ON
4/13 Pikeville, KY
4/14 Louisville, KY
4/19 Thackerville, OK
4/20 Thackerville, OK
4/21 Mississippi State, MS
4/26 Virginia Beach, VA
4/27 Charlotte, NC
4/28 Raleigh, NC
5/25 Rancho Mirage, CA
5/31 San Diego, CA
6/1 Mountain View, CA
6/21 Oshkosh, WI
6/22 Cadott, WI
6/23 Chicago, IL
7/21 Harrington, DE
7/22 Bristow, VA
7/27 Tampa, FL
7/28 Valdosta, GA
7/29 West Palm Beach, FL
8/3 Cincinnati, OH
8/10 Sturgis, SD
8/17 Brownsville, OR
8/18 Stateline, NV
More dates being announced soon!
Video and photo by Valarie Allyn Bienas