Kristian's Big List of 2011 Holiday Awesomeness: Your last-minute gift guide!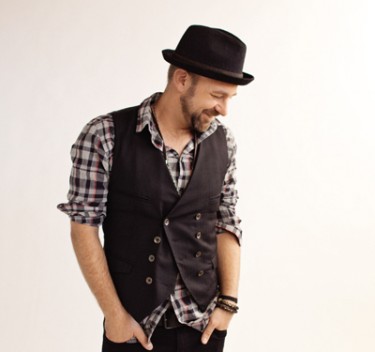 Here we go again, everyone! If your Christmas shopping is complete, then good on you -- but for those who still have a ways to go, here is my annual list of stuff I liked this year... with a dash of stuff I want mixed in.
Remember that music is always a great gift, and even better is maybe a mix or a specially curated playlist for the people you love. But if music just won't do it, then try these things out.
Happy holidays, everyone. May your dreams come true. - Kristian
KRISTIAN'S BIG LIST OF 2011 HOLIDAY AWESOMENESS
Palomino Blackwing Pencils
http://www.pencils.com/blackwing
Very few things are as satifying as a pencil that floats across a page as easily as a ballpoint pen. I found these this year, and am now buying the pencil sharpener I always wanted as a kid, and notebooks (remember those?), and trying to remember how to write a cursive uppercase "Q".
Dodo iPad Case
http://www.dodocase.com/
There are a lot of choices when it comes to iPad cases out there in the marketplace, but none of them can give you the "holy sh*t, that's an iPad case!" from your neighbor at the coffee shop like this one will. Whether you are shielding your Words With Friends game from over-the-shoulder airplane seatmates, or ducking behind the leather binding while throwing angry birds at evil pigs, nothing says "I used to be a Luddite" like this case.
Fletcher Shirt/Jacket
http://www.rag-bone.com
I love a good jacket but through the years have found that sometimes jackets can be expensive, so I suggest this with a certain amount of both confidence and caution. I just wore it on the flight to and from Norway -- and as another layer to keep me warm while I was there -- and I must say, I am really impressed. I love the thickness. It's kind of a shirt, kind of a jacket, and also doubles as a pillow if you get stuck in the Oslo airport for more than 12 hours. Which I may now know something about.
Garden and Gun Magazine
http://gardenandgun.com/
There's something about the South that occasionally makes me talk like they do in Steel Magnolias. You know, where you keep your teeth together while you smile and say "Bless her heart"? This magazine has brought me great joy recently, showing off the active culture of the region I call home: food, travel, fishing, good t-shirts, and music you need to hear. It's like the Oxford American, but glossier. This subscription is bound to please anyone interested in the South.
Pashley Guv'nor Bicycle
http://www.pashley.co.uk
I am gonna be really honest here: I want this bike. It is beautiful. I saw it in a window this year minutes after I walked out of getting my first tattoo, and I immediately desired it. I think about it often. Dear Santa: I want a Guv'nor. I have been good. I believe in you. Love, Kristian.
Shwood Sunglasses
http://shwoodshop.com
Wooden sunglasses from Portland, Oregon. Cool and relaxed at the same time, like the great people of the town they're from. I dig these, and girls and boys alike will look awesome in them.
Vertical Garden
http://shop.floragrubb.com/vertical-gardens/
This seems so sci-fi to me that I'm dying to buy it for someone. I found this in a blog and couldn't help but include it on this list.
SMELLS
Indigo Wild
CB I Hate Perfume
LeLabo
One of my more satifying new explorations this year has been into the world of scent. Not so much colognes -- they always seem to leave me smelling like I am at my 8th grade dance -- but rather more subtle smells that are only noticed when I give someone a hug. I have found a few companies that make products that fit right in to my olfactory journey, and in each case I've started wearing the scents in my beard or on my wrist. All of these come in sampler packs if you feel like you wanna explore. I recommend CB I Hate Perfume's "In The Library" -- get the water rather than the oil -- LeLabo's darker smells, and Indigo Wild's ZUM Frankincense and Myrrh oil.
APPS FOR iPAD
If you are getting or giving an iPad this season, it will only be as good as the apps that you put on it, so I'm recommending some fun stuff that I enjoy now.
Words With Friends: Epic Scrabble-like battles that dominate my coffee time in the morning.
Penultimate: Fun for jotting down notes, since you can just use your finger. Also, fun to draw sketches with this app.
Snapseed: Makes me look like a real photographer and helps me impress my actual photographer friends.
Scribblenauts Remix: My son turned me on to this game, and I still can't believe it every time I play it. Simply type in whatever you want, and it appears in the game. Use your imagination to help your guy solve the problem he's facing. Genius.
Skee-Ball HD: This still makes me so happy to play, no matter how many times I play it. You gotta try and get the "Glow in the Dark" lane. It takes a bunch of tickets, but it's worth the hours you burn in the doctor's office waiting room.
And finally, here are two stores I've really enjoyed this year, where you are bound to find something interesting for that hard-to-please person in your life:
Imogene and Willie
http://www.imogeneandwillie.com/
In God We Trust
http://www.ingodwetrustnyc.com/
Still need ideas? You can check out Kristian's 2010 list here. Meanwhile, use the comments to share YOUR top gifts for this Christmas season: what you're giving, what you hope to get, or what causes you're choosing to support in lieu of presents this year!