Sugarland News Roundup: The time to join Sugarpass is NOW!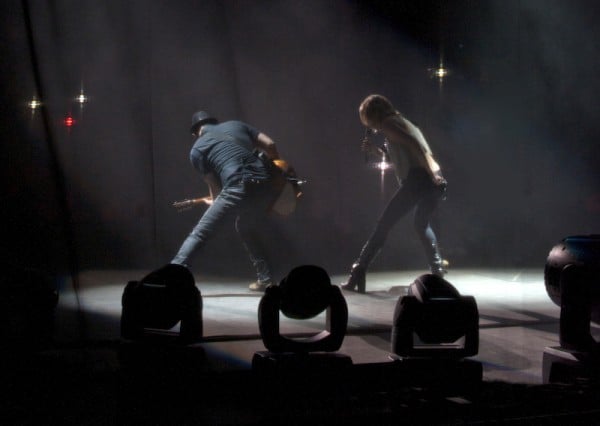 News you can use...
1. The time to join Sugarpass is NOW!
If you aren't already a member of Sugarpass -- the Sugarland Fan Club -- the time to sign up is now! Sugarpass members get first crack at some of the best seats in the house via our members-only presales, and we're announcing our first presale for 2012 TOMORROW. Don't miss it!
Of course, your membership also gives you access to meet & greet opportunities, priority entrance to the Sugarpit -- putting you front and center for our awesome live shows -- and all the other exclusive benefits we dream up during the year. Not to mention the snazzy laminate there to the right, which you can wear with pride.
AND it's the holiday season, which means it's the perfect time for giving a Sugarpass to the superfan in your life. Join by Nov. 20th and you're guaranteed to receive this year's holiday gift!
Order your Sugarpass online here, or for gift orders, call ground(ctrl) at 877 GND CTRL.
Sugarpass! It's your pass to all the Sugar! Best slogan ever!
1a. Current Sugarpass members: UPDATE YOUR ADDRESSES.
If we don't have a good address on file for you, we can't send you a laminate. Head over to your Dashboard now and confirm that all your info is correct! Thanks!
2. Just in time for the holidays: Our merch is on sale!
While you're shopping for that special Sugarland-loving someone, you might also want to stop by our merchandise store and check out the amazing series of specials they've got rolling through the holiday season. This week, you can create bundles to receive up to 10 percent off; next week, they've got escalating discounts up to 25 percent off.
Keep checking in at sugarland.shop.bravadousa.com for all the great deals on t-shirts, stocking stuffers, and more.
3. Google+ is now Sugar+!
And last but not least, we've got a new clubhouse to hang out in: Sugarland is now on Google+! Come join us, add us to your circles, and help us explore this brave new world. There's even a welcome video from Jennifer and Kristian... watch it here!
Don't forget to set those DVRs for the Grammy Nomination special (airing Nov. 30 on CBS) and CMA Country Christmas (airing Dec. 1 on ABC)...
You are loved,
- The Sugarland Team
Helpful Sugarlinks!
Order The Incredible Machine today!
Your complete guide to The Incredible Machine
Join our Sugarpass fan club
Sign up for our mailing list
Talk about it in our forum
Follow us on Twitter
Join us on Facebook
Find us on Ping