Jennifer says thanks for a hugely successful ACP fundraiser!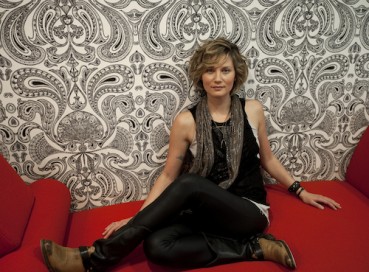 Jennifer's CharityBuzz auction benefiting Attic Community Playground closed yesterday, and thanks to the generosity of our amazing fans, we raised over $50,000 for music education! From the pen of Ms. Nettles...
Thank You!!! Thank you to all the wonderful artists and friends who donated tickets and passes to the ACP online auction. Thank you as well to all the fans who bid.
Through the funds that were raised, ACP will be able to begin to take grant applications this fall. Grants will be awarded to schools and music programs that are in need of funds to support their maintenance and growth!
Because of your generosity kids will get to learn, experience, and celebrate music. Your donations are also allowing students an opportunity to explore their excitement and passion for music. This exploration can offer much-needed self-expression, foster creativity, facilitate their brain development in the areas of math and language, or even inspire a career. (Not to mention allow them to have fun!)
If you know of any music program that could use a boost, get online at www.atticcommunityplayground.org and inquire about the grant application process. A thousand thanks again to all who donated and bid. Your karma will be greatly enriched!!
- Jennifer
Helpful Sugarlinks!
2011 Incredible Machine Tour: On sale now!
Check out our 2011 Incredible Machine Tour dates
Order The Incredible Machine today!
Your complete guide to The Incredible Machine
Join our Sugarpass fan club
Sign up for our mailing list
Talk about it in our forum
Follow us on Twitter
Join us on Facebook
Find us on Ping
Photo Credit: Valarie Allyn Bienas