Sugarpass Hard Rock Meetups: Have you RSVP'd yet?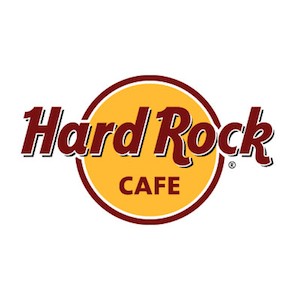 Ain't no party like a Sugarland party!
The Incredible Machine Tour is on a roll, and Sugarland has partnered with the legendary Hard Rock Cafe to create exclusive pre-show parties in select cities for our fan club members! Have YOU sent in your RSVP?
Remember: your Sugarpass laminate gives you and a guest the opportunity to meet up with old friends and have lunch before the show, make new friends (to meet up with next time), play trivia for prizes, enjoy some great Sugarland-themed drink specials and complimentary snacks, and get ready to rock... at your local Hard Rock! (Check out photos from our Nashville get-together here!)
But wait, did we say PRIZES?? That's right: we've got some amazing tote bags full of Sugarland goodness up for grabs, including t-shirts, guitar picks, and a signed copy of The Incredible Machine on vinyl! Think you know your Sugarland trivia? These amazing rewards could be yours... but only if you come to the party!
RSVP here to join in the fun... and don't forget to bring your laminate! It's your (Sugar)pass to all the fun. We've scheduled these get-togethers early in the afternoon so you'll have the chance to grab a delicious meal and still have plenty of time to line up for the Sugarpit with your new crew -- the perfect way to keep the party going until the curtain drops on the Incredible Machine.
Don't see a Sugarpass meet-up for your city? Want to organize one? Use the WERE YOU THERE? section of the forum to plan a party for your show!
Not a Sugarpass member yet? Get yours here!
The Details
Sugarpass pre-show parties will take place from 2-3 p.m. on the day of show in the following cities and at the following Hard Rock Cafe locations:
7/25-7/26 Los Angeles, CA
Hard Rock Cafe Hollywood
on Hollywood Blvd.
6801 Hollywood Blvd #105
Hollywood, CA 90028
8/13 Indianapolis, IN
49 South Meridian
Indianapolis, IN 46204
8/19 Denver, CO
500 16th Street Mall
Suite 120
Denver, CO 80202
8/27 Las Vegas, NV
Hard Rock Hotel and Casino (restaurant in front parking lot)
4455 Paradise, Rd
Las Vegas, NV
10/22 Atlanta, GA
215 Peachtree St. NE
Atlanta, GA 30303
Ready to join us? RSVP here! And why not use the comments to make plans to get together?
Helpful Sugarlinks!
2011 Incredible Machine Tour: On sale now!
Check out our 2011 Incredible Machine Tour dates
Order The Incredible Machine today!
Your complete guide to The Incredible Machine
Join our Sugarpass fan club
Sign up for our mailing list
Talk about it in our forum
Follow us on Twitter
Join us on Facebook
Find us on Ping