Jennifer Nettles announces Jan. 15 solo benefit show for Attic Community Playground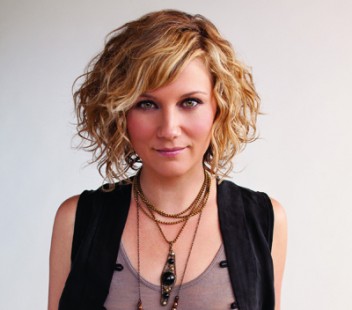 Hello my sweet sugar plums! I hope your holiday has been joyous and filled with much love and warmth and laughter. Mine has been filled with fun, family and food. I have cooked casseroles and chili and pies and scones and more! So fun for me.
In the spirit of spreading the love and sharing the warmth, I will be performing a benefit concert for one of my dearest charities, Attic Community Playground. This show will be an intimate solo performance held on January 15th at the Murchison Performing Arts Center of UNT in Denton, Texas. Jack Ingram will be opening. Should be a night of banter, music and, of course, fun for a good cause. Proceeds will go to the Ponder High School Band and Choir Program in Ponder, Texas, and the music program at The Museum School of Avondale Estates, Georgia.
For ticket info, go to https://mpactickets.entausa.com and look for Attic Community Playground Benefit. In the meantime, here's some more info on ACP and why I'm a part of it!
Attic Community Playground (ACP) is a non-profit organization that supports the performing arts. Art programs within schools -- band, chorus, drama, art -- continue to be cut. To me this is a very sad fact in that I not only enjoy a career in the arts, but I also enjoyed and benefited from the performing arts as a kid. Music, band, chorus, drama -- each of them provided me with outlets of emotional exploration and self-expression, and offered me an avenue to develop self-confidence. ACP hopes to help provide students with opportunities for experiencing and studying the arts in an effort to develop their self-expression, emotional exploration and self-confidence.
I hope to see you out at the show! If you are unable to come, keep an eye out on the ACP website (www.atticcommunityplayground.org) to see what we're up to.
Big Love to You All!
- Jennifer
Helpful Sugarlinks!
Order The Incredible Machine today!
Your complete guide to The Incredible Machine
Join our Sugarpass fan club
Sign up for our mailing list
Talk about it in our forum
Follow us on Twitter
Join us on Facebook
Find us on Ping
Photo Credit: Dana Tynan