Sugarland News Roundup: Jennifer's on 'Nate,' AmEx Unstaged is back on YouTube, and watch Bradley On Air here!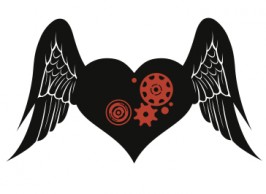 News you can use:
Jennifer gives a Sugarland fan the surprise of her life today on The Nate Berkus Show (check local listings). Here's a fun preview in TV Guide that includes a clip from the broadcast.
Ask and ye shall receive: Our Oct. 18th AmEx Unstaged performance is set to rebroadcast this weekend! Many of you already tuned in for our live-streamed gig at the Best Buy Theater in New York City -- featuring special guests Ronnie Dunn, Little Big Town, and Jon Bon Jovi -- but if you missed it (or just want to relive the fun), you can catch the whole show on YouTube, ON DEMAND for a 24-hour period starting at noon ET tomorrow, Saturday, Nov. 20. Visit www.youtube.com/sugarlandVEVO to watch!
Those of you with extra wall space will want to check out this truly bodacious poster promoting our upcoming appearance on VH1 Divas Salute the Troops, featuring Jennifer and her fellow Divas as old-school pinup girls.
Those of you with extra space on your iPods will want to check out Now That's What I Call Music Vol. 36, which includes "Stuck Like Glue," alongside some amazing songs from fellow Divas like Katy Perry and Paramore, and artists we love like Sara Bareilles.
And because we're keeping it short and sweet today -- it's the weekend! almost! aaah! -- let's wrap it up with the archived UStream video from Jennifer and Kristian's trip to visit Dial Global's Bradley On Air yesterday. Watch their fun interview complete with terrific acoustic performances of "Stuck Like Glue," "Stay," and "Every Girl Like Me" here!
Helpful Sugarlinks!
Order The Incredible Machine today!
Your complete guide to The Incredible Machine
Talk about it in our forum
Join our Sugarpass fan club
Sign up for our mailing list
Follow us on Twitter
Join us on Facebook
Find us on Ping