Sugarland News Roundup: iTunes, VH1, Q&As... and did someone say Cher?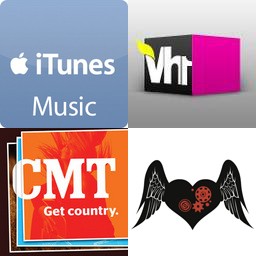 News you can use:
- Only three more days to participate in the iTunes Countdown to The Incredible Machine! Right now, you can purchase and download "Incredible Machine," "Wide Open," and "Little Miss." On Tuesday (Oct. 19), you'll be able to complete your album and own the entire Machine forever and ever.
- We're live-streaming our show from NYC on Monday night (Oct. 18) as part of the AmEx Unstaged series. The preshow will include a Q&A with Jennifer and Kristian, and YOU are the interviewers! Submit your questions on Twitter with the hashtag #amexsugarland.
- Sugarland will be performing on VH1 Divas Salute the Troops, airing Dec. 5. Presented by the USO, the show will tape from Marine Corps Air Station Miramar in San Diego. Jennifer has already threatened to wear Cher's bodysuit from the "If I Could Turn Back Time" video.
- CMT's Jay Frank posted a wonderful essay yesterday on Sugarland introducing Mumford & Sons to country music. And if you haven't seen our video of "Sigh No More" (alongside Little Big Town), take a second and watch it this morning.
- Read about Jennifer's yoga practice in the Wall Street Journal.
- There's a great Q&A with Jennifer on Songfacts.com.
- And finally, as we move in to the penultimate show of the 2010 Incredible Machine Tour, don't forget to tweet us your #Sugarpics!
Helpful Sugarlinks!
Order The Incredible Machine today!
Check out the iTunes Countdown to The Incredible Machine
Join our mailing list
Come see us on the road
Follow us on Twitter
Join us on Facebook