Guitarist Thad Beaty Proves That Music Moves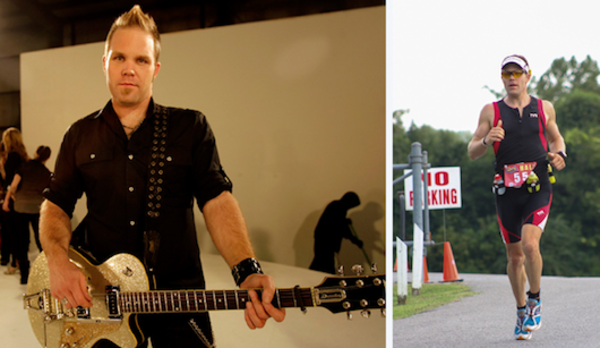 A note from Jennifer & Kristian:
Our guitarist, Thad Beaty, is out in Arizona competing in his first ever Ironman Triathlon. He is racing to raise funds in the name of our dear guitar tech, Kevin Quigley, who lost his battle with cancer this year. If you feel inspired to pledge and raise your holiday karma, check out the links below. You can also go online and watch Thad's journey through the race.
Go get 'em Thad! We are so proud of you. You are an Ironman with a heart of gold!

Love,
Jennifer and Kristian
If you would like to take a moment and help out Thad's cause visit his official Ironman page here to read his full story and donate to MusiCares.
Learn more about Thad's story here: